In this post, we'll talk about Huawei.
Arguably the most exciting part during Honor's IFA keynote this year was the announcement - or rather the teaser - of the upcoming Honor Magic 2 smartphone.
Honor Magic 2 - Full-Screen Slider Without a Notch. We hope you enjoy our site and come back for future updates and share our website with your friends.
Visit this link
& Get the latest updates in your mailbox. You can also connect with us on
Facebook
&
Google+
.
In addition to the flagships of
Huawei Mate 20
, which will soon debut, users are also waiting for another presentation, which will be held by the Huawei Honor sub-brand.
The date of the announcement of the new Honor and its name has become known. It is expected that the power of artificial intelligence will be combined in a novelty with a pleasant design, in which the screen cut has chosen another technology, allowing to place those necessary components that are usually located on the front panels of mobile devices.
It has already become known that it will be the most important during the upcoming Huawei Honor presentation, which will see the light of the announced at
IFA 2018 smartphone
.
We are talking about the upcoming smartphone Honor Magic 2, the teaser of which appeared on the web. The message about the new product was reviewed by Ro (Ro) on the pages of the
gsmarena
resource.
Also Read:
Huawei Talked About Its New Cool Game Flagship
Honor Magic 2 presents Oct. 31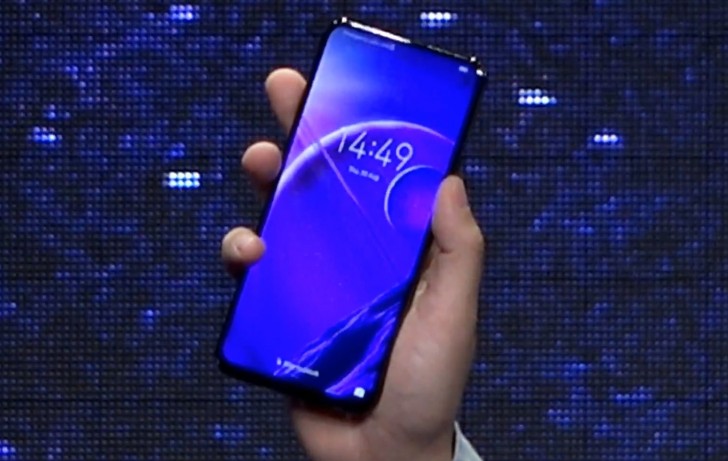 This smartphone has been considered on the Web more than once, but now the most interesting information for users has appeared - the date of its announcement.
The novelty will be released on October 31, 2018
.
Teaser appears at the entrance to the
official Chinese company
website. It should be noted that the considered smartphone is among the most expected by a wide audience of users of new products of the current technological season.
Indeed, in the not yet presented
Honor Magic 2
, the technology of super-fast charging Magic will find its use. The smartphone will become full-screen and it will be implemented functions based on the use of artificial intelligence.
Another feature of the
Huawei Honor Magic 2
will be a mechanical slider, which in the upcoming full-screen smartphones may become a more elegant replacement for the on-screen dimple. Indeed, not so many users like displays with cutouts.
You can discuss this and other Android news in our
Facebook Group
. Do not forget to follow us on our
Facebook page
to keep you always aware of the latest News, Updates, reviews on smartphones, tablets, gadgets and more from the technology world of the future.